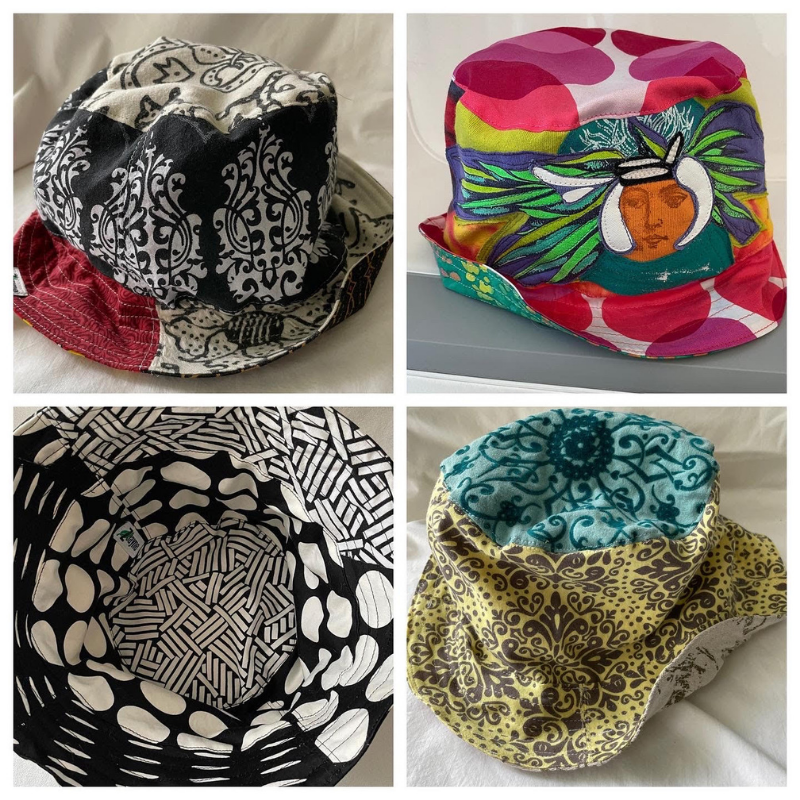 Bucket Hats
Quality. Made 100% of repurposed materials.
Made from varying materials. Sometimes designer linens, shirts, skirts, fashion clothing, flannels, duvet, and leftovers from years of unique T-shirt finds.
I mix materials that make for a trickier design and are well worth the extra work. Hats are lightweight and travel easily.
Two Hats in One
Reversible bucket hat style made of upcycled materials.
One of a kind, collapsible, foldable, and available on Etsy!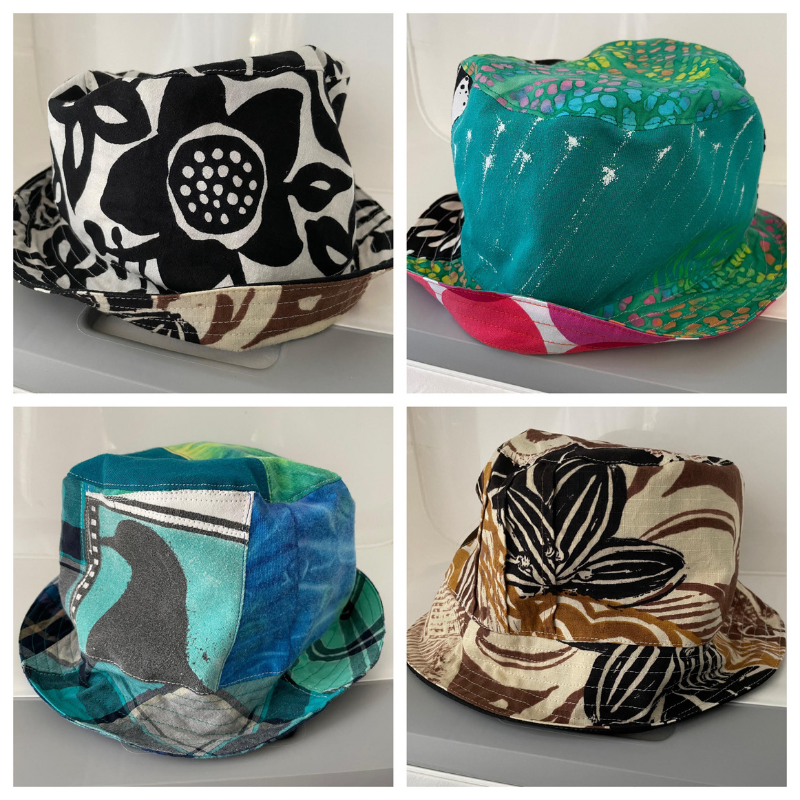 Upcycled Bucket Hats.
Each Unique.
Sizing:
Head Circumference
XL 24.21"
L 23.43"
M 22.64"
such a cute hat! thanks:)
"Just PERFECT. So well made. I love my masks."
"Very well made and comfortable. Great design and color for both men and women. Excellent customer service!"
"My FAVORITE mask ever. It is so soft and the fit is perfect!!!"
"Love, love, love these one of a kind and chambray face masks! Made so well and so soft!! Thanks for quick shipping and freebie inside."