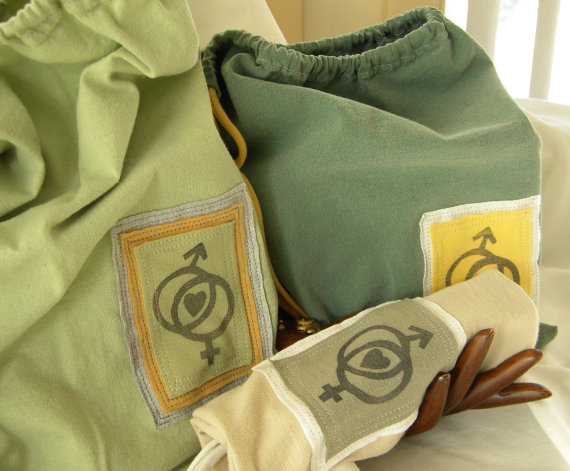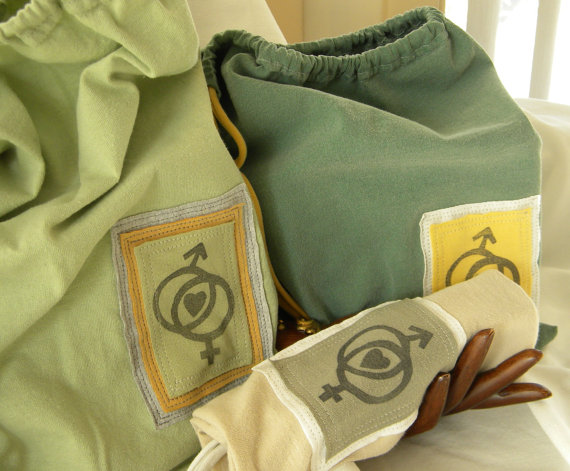 Drawstring Bags and Pouches
Made To Order!
Handmade bags, pouches/wristlets designed especially for you! Pictures are examples only as this product is custom made!
Enjoy softly lined pouches approximately 5/6/7" by 7/8/9" Need an exact size? Just ask!
Embellishments are sourced from leftover t-shirt pieces and parts and sewn by ZJayne on a 1951 vintage machine. Drawstring handles are made from t-shirts too… they're great!
Choose Handmade Custom Bags
Your Choice of Text and Color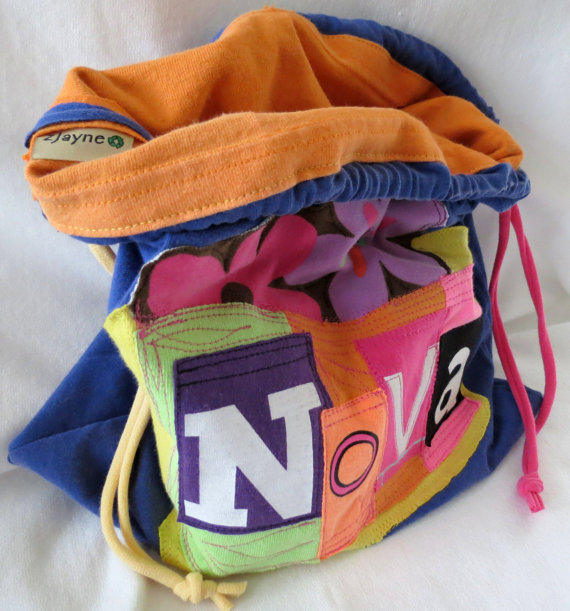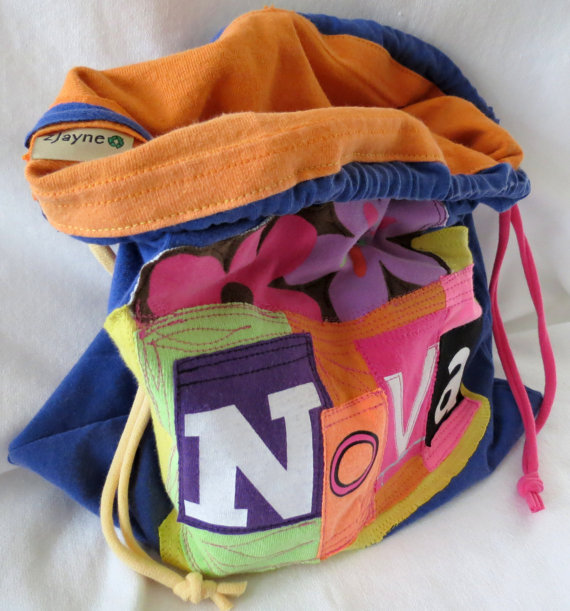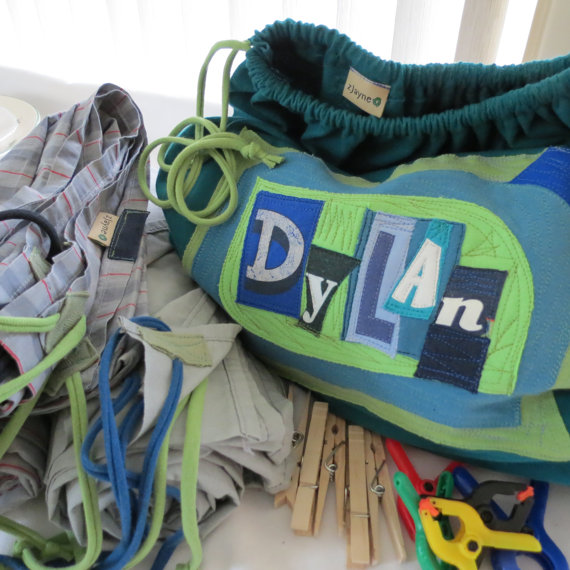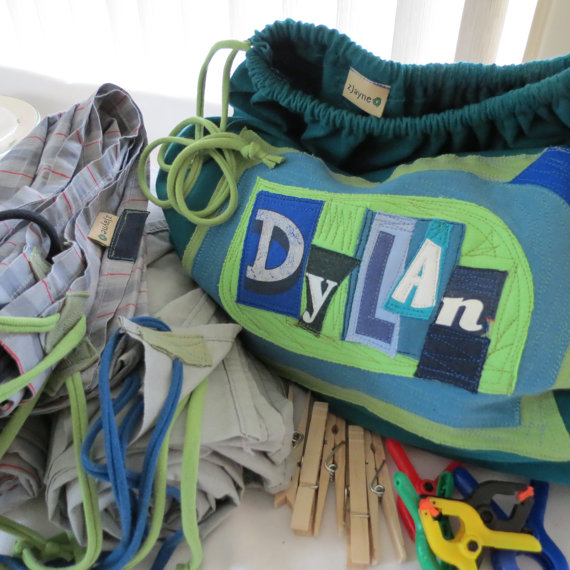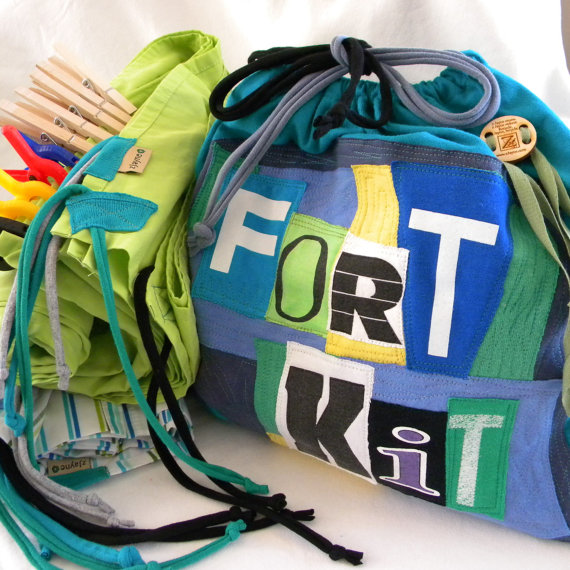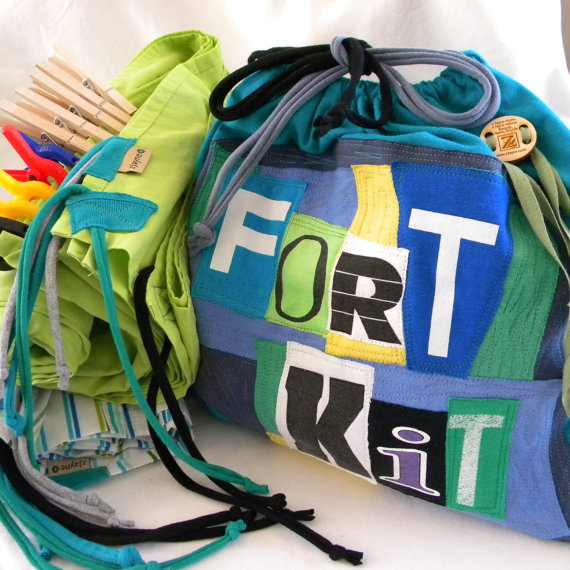 Fort Kits
Made To Order!
One of a kind fort kits made from t-shirt materials, repurposed sheets, tablecloths, clothespins, and clamps. Your fort kit bag will be custom made with your color preferences and the word or name of your choosing. Fill your fort kit with flashlights, rope, and spooky story books – let your imagination rule!
These larger sized drawstring bags are also great for eco-friendly storage or gift wrap.
"The uses for these beautiful bags are endless and I keep thinking of reasons to buy them! So unusual and very well made, they make great gifts, Thank you! "