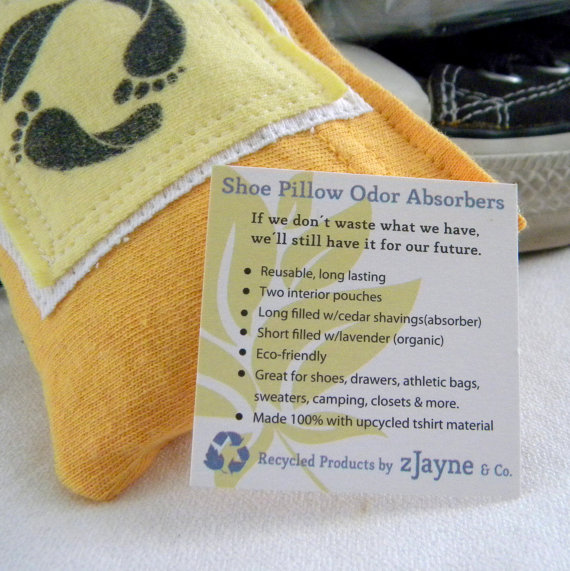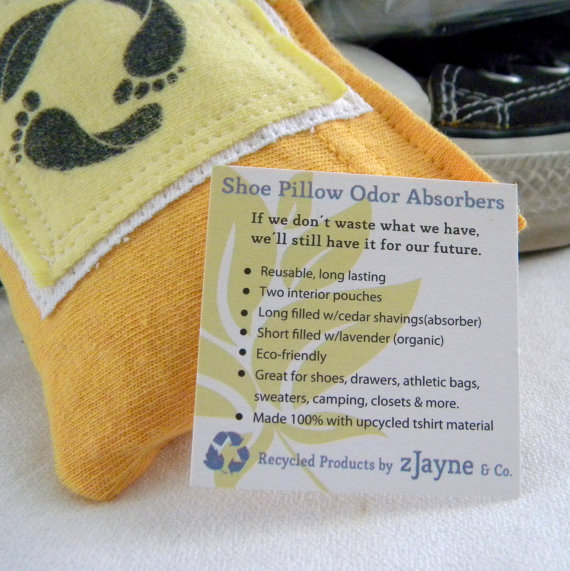 Shoe Pillows
Upcycled Odor Absorber Sachet.
Take your shoes off with no worries. These fabulous upcycled shoe pillows help to eliminate and absorb odors and come in a spectrum of trendy, modern colors to suit your preferences, wardrobe and shoe collection. The more you use them, the more they work their magic!
Natural cedar wood shavings and lavender.
No chemicals, no way, no how!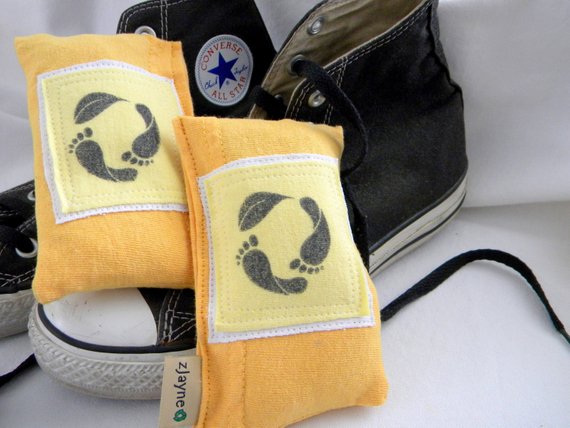 Shoe Pillows
Made To Order.
Hand Stenciled
Two Interior Pouches
Filled With Fresh Cedar Shavings And Lavender Buds
Featured in GreenCraft Magazine!
Shoe Pillows from Upcycled T-Shirts.